17 Nov

Progressive Grocer Magazine – 2014 Editors' Pick Award – 7″ Gluten Free Pizzas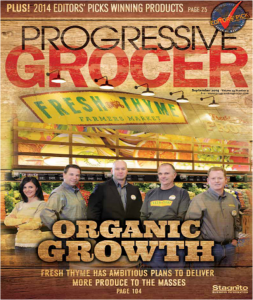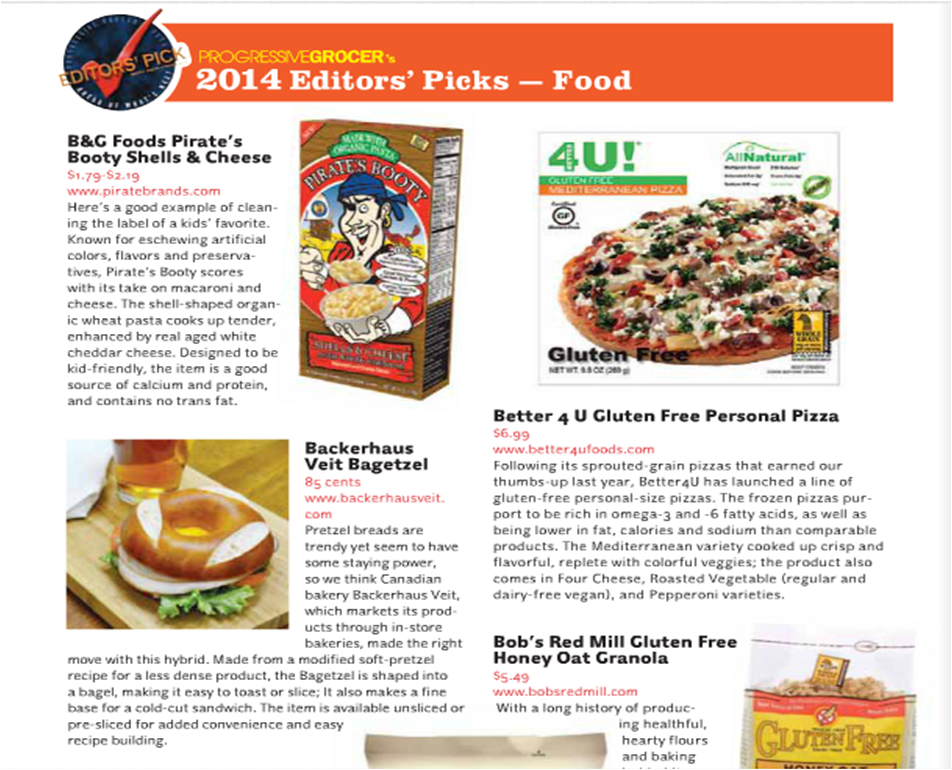 Better For You Foods LLC is proud to have received a 2014 Editor's Pick Award for our Gluten Free Personal Size 7-inch Pizzas.
This award marks two years in a row that our Better4U Pizzas have earned Editors' Pick honors – last year was for our Sprouted Grain Pizzas. Aside from the great taste of all five varieties, the Progressive Grocer Magazine editors appear to appreciate the niche that our new line of gluten free pizzas fill in offering consumers a lower price point, less freezer space consumption and of course, providing a more nutritional value than competing brands. The 2014 Editors' Picks are featured in the September 2014 issue of Progressive Grocer magazine.