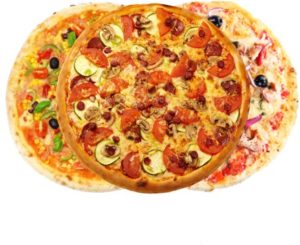 Better For You Foods is a company that believes wholeheartedly in the frozen pizza revolution we've helped energize. Not long ago, the very best frozen pizzas available in supermarkets – and available for private label manufacturing – were sorely lacking in flavor, variety and most importantly, nutritional value. As people who value pizza as a comfort food, a convenience and a potentially healthful meal, the situation we encountered as we began our initiatives was simply unacceptable.
Gluten Free frozen pizzas hold a special place in our hearts. We know too many people, including friends and family members, who look to gluten free pizza to make their diet restrictions feel…well…less restrictive. For people who like traditional doughy pizza, but need or prefer to eat gluten free, they'll likely encounter a pizza that's crunchier, with a different mouth-feel than what they're accustom to, but that's no reason to believe that froze gluten free pizza can't compete in terms of flavor and taste satisfaction.
Pizza may be Italian in origin, but it's become an integral part of the American diet for a great number of people. To make it 'better' in terms of health and flavor, is an honor."

— Amy Lotker, Owner/Head of Sales & Marketing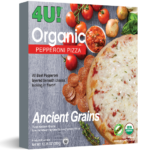 Part of the solution is to create frozen pizzas, gluten free and otherwise, that use superior ingredients and cooking methods as compared to those traditionally offered in supermarket freezers. For our private label frozen pizza partners, we usually build off a foundation of a hearty crust, whether it's thin, ultrathin, deep dish or anywhere in between. We offer a huge variety of crusts, including those made with gluten free grains, sprouted grains, ancient grains, multigrain and whole wheat.
Our company and facility is certified to produce naturally delicious USDA Certified Organic Pizzas. As a result, we offer private label partners the opportunity to enter this growing market segment with us. Isn't it time for your brand to launch a delicious, innovative Certified Organic product?