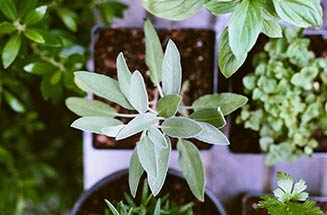 As consumers of natural foods become increasingly concerned about the presence of GMOs (genetically modified organisms) in the foods they buy, there's a growing desire for certified organic products. For a product to be labeled "organic," the ingredients must be sourced from a an organic farmer or processor who has been verified by a USDA-accredited certifying agent.
Better For You Foods maintains relationships with trusted providers of assorted certified organic ingredients – from vegetables to grains, meat, poultry, cheese and spices.
Our company developed the first and only organic pizzas made with sprouted grains available in supermarket freezers today. Made with a crust comprised of three organic sprouted ancient grain flours – organic sprouted wheat, organic sprouted quinoa and organic sprouted millet – we're redefining the frozen pizza category and helping health-oriented, time-strapped consumers along the way.
Let's discuss your USDA Certified Organic private label product needs!
Together, we'll begin with an organic pizza crust – considering from an array of options that include thin, ultra-thin, flatbread-style, deep dish, gluten-free, multigrain and others. Next step. We select a flavorful, certified organic pizza sauce and dress it with your desired blend of hormone-free certified organic cheeses. The finishing touch is choosing a winning combination of certified organic toppings – including such delicious choices as organic BBQ chicken, organic pepperoni, Mediterranean flavors, grilled vegetables and more.
To see the USDA Certified Organic pizza product line developed for the Better4U Foods brand, click here.