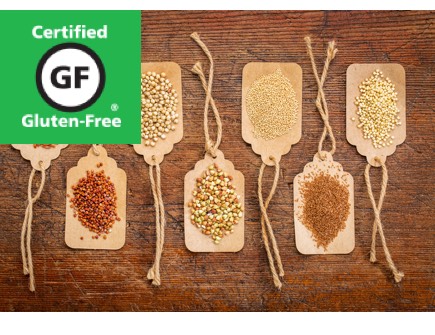 Better For You Foods is a leader worldwide in the development of private label gluten free pizza products. While consumers who are afflicted with celiac disease have the most urgent need for foods made free from gluten – the protein found in wheat, rye and barley – the population of people who choose to eat gluten free is growing fast, and shows no signs of slowing.
Part of the allure of gluten free foods is fueled by consumer desire to avoid GMOs and the fact that wheat, which is prevalent in the American diet, includes a large portion of the crop that's been genetically modified.
A number of health and wellness professionals, including dietitians and doctors, have suggested that gluten consumption may be linked to the alarming rise of such maladies as obesity, autism and fibromyalgia, just to name a few. As consumer demand for gluten-free foods rises, so does the desire to see innovations in the types of gluten-free foods offered. The quest for gluten-free pizza has matured into a desire for great-tasting gluten free pizza – and the same sentiment applies to other gluten free versions of products that traditionally contain gluten.
As anyone with experience in developing gluten free products can attest, there are challenges associated with creating gluten free foods that satisfy the tastes of consumers who are moving away from popular gluten-containing foods. This is why established CPG, retail and food service companies turn to Better For You Foods for private label gluten free products that truly satisfy the needs of consumers.
Expertise, innovation and proven processes are how we spell gluten free success! Our facility is Certified Gluten Free by the Gluten Free Certification Organization (GFCO) – and because of our commitment to protect the health of consumers with high sensitivity, we partake in independent audits that consistently reveal that our facility is significantly below the 10 parts per million threshold determined by the GFCO.