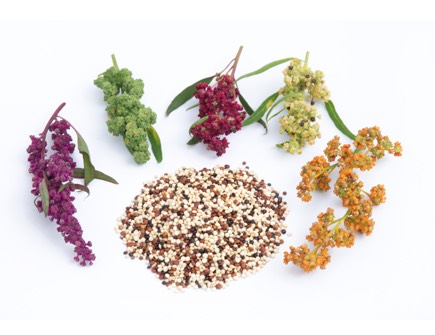 As consumer demand for natural foods continues to grow, so too does the desire for people to better understand the origins of ingredients – as is evidenced by the rise in products made with ancient grains.
To satisfy the rising demand, the Better For You Product Development Team is incorporating ancient grains into a growing number of innovative foods now offered to private label customers. Pizzas, flatbreads, crackers and unique private label ancient grain products are available for our partners who serve the needs of consumers, food service entities and others.
The term ancient grains refers to the subset of healthy whole grains that have remained unchanged over the centuries. Ancient grains such as quinoa, millet, farro and amaranth have caught the attention of natural product consumers because of what they are not, as much as what they are. As opposed to modern varieties of wheat, which have been modified to make the crop more durable and profitable to harvest, ancient grains have not been subjected to such practices.
Certain ancient grains are appreciated for the nutritional advantages they bring to the table as well. For example, quinoa is considered by many to be superfood because it's a grain that contains a uniquely high level of protein. Another ancient grain, teff, delivers significantly more calcium than other grains.
Teff, quinoa and millet are all examples of ancient grains that are also naturally, gluten-free, so products made with such grains appeal to individuals needing or choosing to eat gluten-free in addition to health-oriented consumers who favor ancient grains.
For our private label partners seeking to develop the next great product made with hearty ancient grains, we point to the success of two Better4U frozen pizza lines: