25 Feb

Our Growing Family

When it comes to healthy convenient great-tasting products, there simply can't be too many.  Better For You Foods LLC is on the rise! While you're already familiar with the Better4U line of natural frozen gluten-free and thin crust pizzas, you may not be familiar with A.C. LaRocco, a terrifically healthy frozen pizza brand that our company acquired toward the end of last year.

Like Better4U Foods, A.C. LaRocco pizzas are incredibly healthy and made with high quality all natural ingredients.  The A.C. LaRocco brand also features Diabetic and Weight Watchers Friendly products.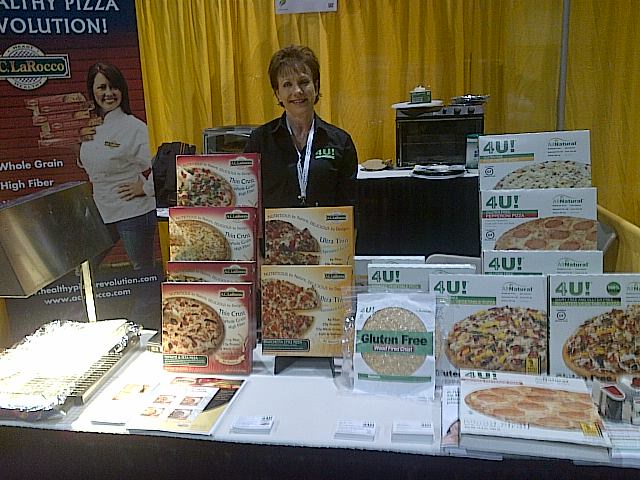 If you look closely at the picture above, you should notice something altogether new – Better4U Gluten Free Pizza Crust in a shelf-stable package that requires no refrigeration whatsoever.  We'll be officially announcing the arrival of this product two weeks from now at Natural Products Expo West, the world's largest natural foods trade show (in Anaheim, CA).  But, we thought that you, a member of our online community, deserves to know about it first!
We realize that for many people who choose gluten-free food, having a product at-the-ready that allows you to create your own gluten-free pizza is terrifically helpful.  And, like all of our gluten-free pizza products, our new Gluten Free Pizza Crust is made in our CGF (Certified Gluten-Free) facility.
We'll post updates from Expo West and share the feedback we receive from the 50,000 industry members expected at the event!  As always, thank you for your support.